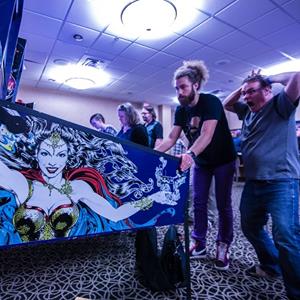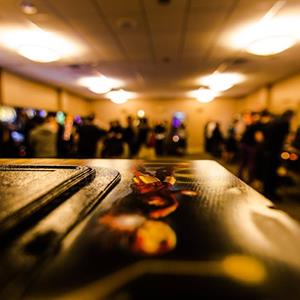 Thanks to all the Flipper Freaks who came out to join us! 
The first annual Vancouver FlipOut Pinball Expo, held September 23-25, 2016 was a fantastic success: Old school arcade classics and the latest cutting edge technology; a local autistic pinball prodigy, competitive and amateur tournaments, the world's largest pinball machine, and much more.
Hundreds of visitors enjoyed the three-day expo in Downtown Vancouver with over 100 pinball machines set to free play, guest speakers, and tournaments for all ages and skills.
Mondo thanks to everyone that helped, supported, sponsored & attended! None of this would be possible without the incredible team involved. This truly was a magnificent gathering of pinheads from around the world! I look forward to VFO 2017, and have already started with preliminary planning. As Oscar Goldman would say "Better, stronger, faster!" — See you next year!
Tommy Floyd
Founder & President